TOP FIVE CAUSES OF HAIR LOSS


HOW TO BRING OUT YOUR NATURAL HAIR BEAUTY AT 40, 50, 60, 70 AND BEYOND
Your hair can be a valuable source of information, it can offer tremendous insight into your wellbeing. The health of your hair can change because of illness or it can be a warning sign, like a check engine light, that something is going on.  
When hair starts to thin, dry out, or even fall out…there can be many causes.  Here are the top five causes of hair loss.
1.  A SLUGGISH THYROID
Your thyroid is the gas pedal for energy and metabolism which is why when it's sluggish people feel tired and gain weight.  Your hair follicles are regulated by your thyroid and they have a shorter lifespan and rapid turnover.  When your thyroid is slow, your hair follicles don't regenerate fast enough and you end up with hair loss.
2. HIGH CORTISOL
Cortisol is a hormone that's released from your adrenal glands in response to stress, which is why it's called a stress hormone.
High cortisol also hurts your thyroid by directly lowering thyroid hormone production.  This means cortisol can slow your thyroid down even more.  That's bad news for your hair.
High cortisol also directly decreases new hair growth and speeds up hair loss.  
3. LOW STOMACH ACID AND DIGESTIVE ENZYMES
They say you are what you eat, but this is only partially true.  You are what you absorb.  When you don't properly breakdown protein because of low stomach acid, your hair pays the price.  Common symptoms of low stomach acid are bloating, especially following a meal, indigestion, chronic yeast infections, and heartburn.  
4.  NOT ENOUGH PROTEIN
You already know it's impossible to have healthy muscles and bones without getting enough protein.  You many not know it's also impossible to have healthy hair if you don't get enough protein.
Hair is made from protein.  If you don't get enough protein in your diet, your body will shut off hair production in order to send the protein to more important areas.
5.  Iron Deficiency
When hair follicles grow, they require a lot of iron.  Most women struggle with iron deficiency, especially if they don't eat red meat.  Blood loss, hernia's, pain meds, digestive problems are common causes of iron deficiency.
There are a lot of health supplement companies to choose from
.  But
here's the #1 reason you should choose us
.  Most
other supplement companies never meet their customers
.  If their stuff doesn't work…it's no big deal.
Many of them know little about health…and if they do, they've never been involved in any form of patient care at all.  They're strictly a supplement company.
We're different. 
Our clinic has been around a LONG time (since 1911)
.
Like many of you, we were frustrated by the lack of results our patients were getting with the other company's products.
Their supplements either weren't strong enough
or in the
wrong form
(
which made them impossible to absorb
).
And since they had no actual experience dealing with patients and their symptoms, their formulas were also lacking key nutrients.  
So…we made our own supplements.
What happened next blew us away.
People from all over the world who couldn't visit us in person, starting calling our northern Ontario clinic for help with
fatigue
, 
hormones
,
digestion
,
pain
,
autoimmune
,
heart
, and every other symptom imaginable.  And after a lot of calls…
We knew what we needed to no next.
We had to make our formulas available online to everyone who couldn't travel to see us in person.
At MARTIN CLINIC,
every formula was created using our long history of patient care

.  We knew what worked…and what didn't.
After helping tens of thousands of women, I have discovered there's an unspoken hormone epidemic affecting millions.  
Most are frustrated because doctors don't believe them or every test comes back normal.
Women with bad hormones have a problem with something I call the
 'Bermuda Triangle of hormones'
…the 
Adrenals
(cortisol)
, the 
ovaries
(estrogen),
and the 
thyroid.
Rarely is the problem just the thyroid, or just the adrenals, or just the ovaries.  All three are involved.  It's the way they're connected to each other.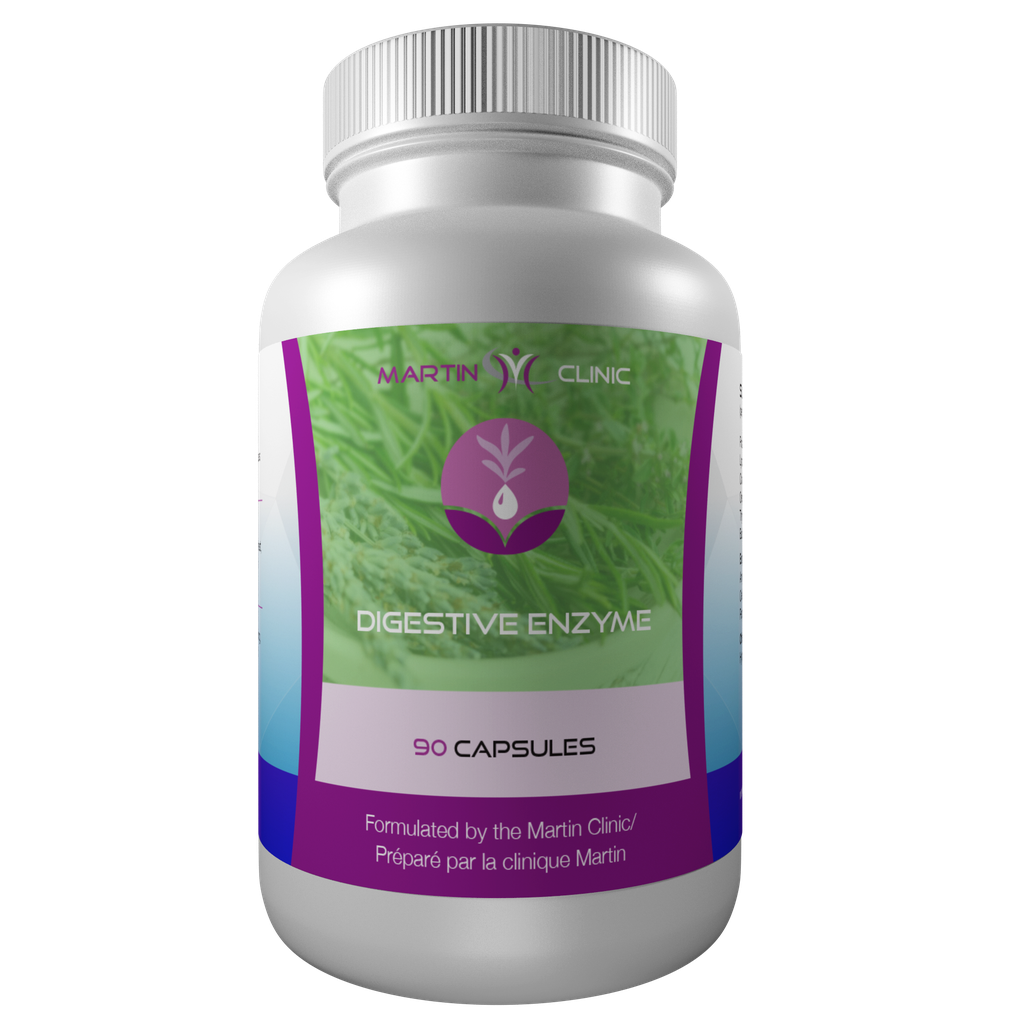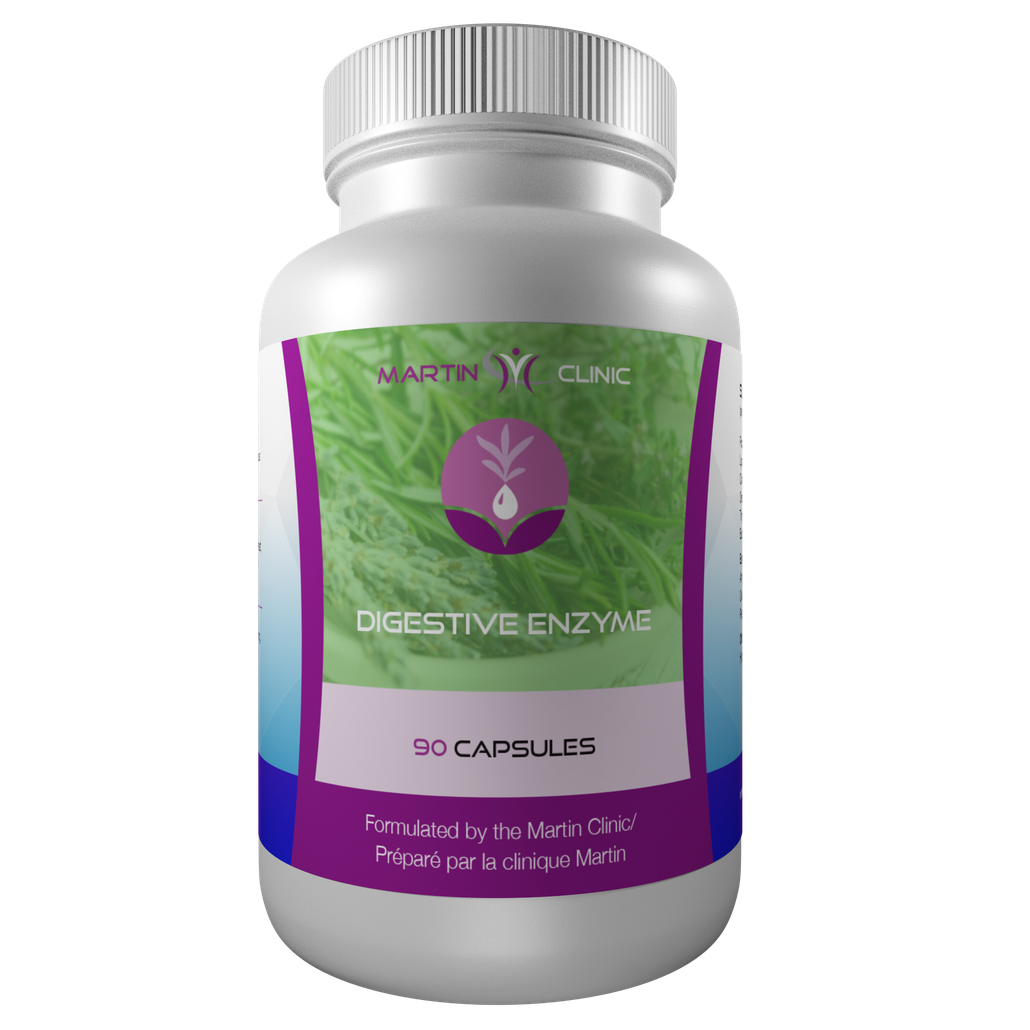 Digestive Enzyme Formula
First digestive enzyme created for Leaky Gut Syndrome and digestive disorders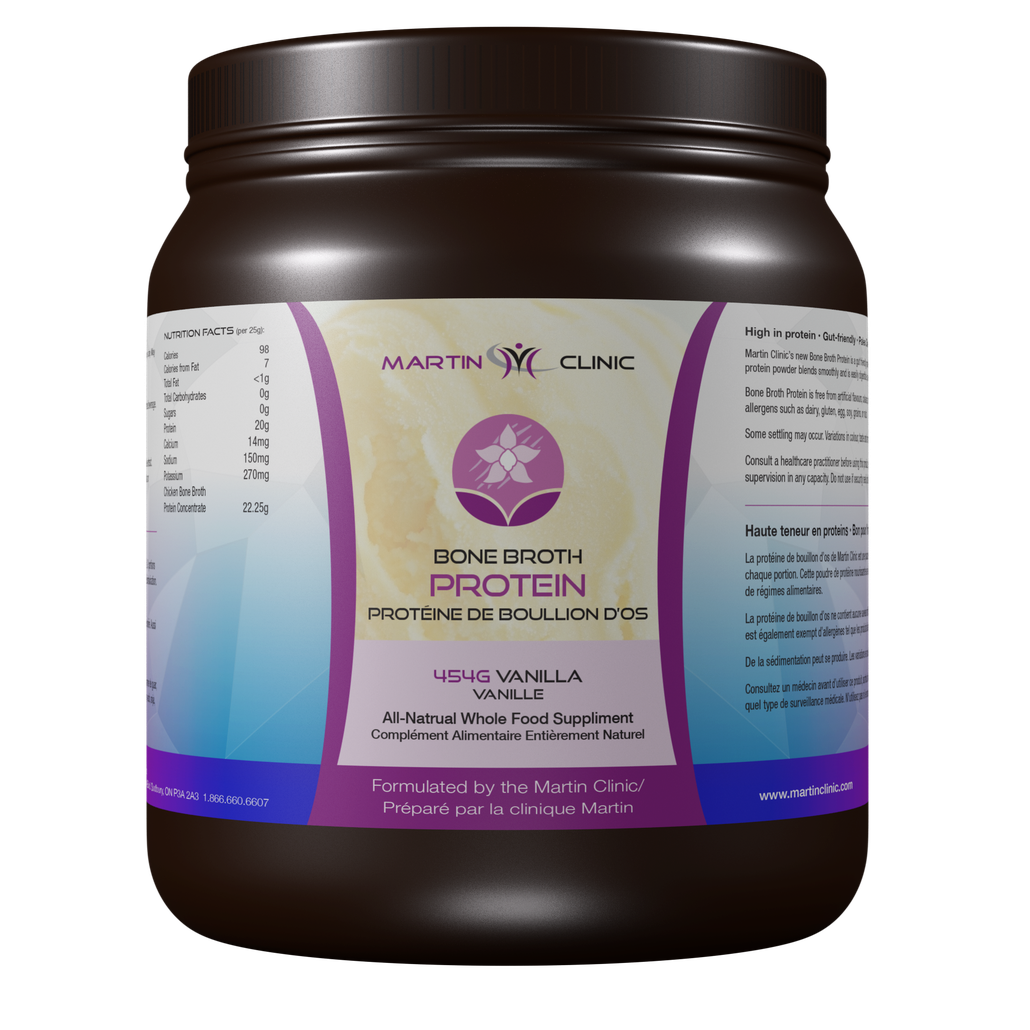 Bone Broth Protein 
A gut friendly protein that's easy to digest.
Loaded with collagen.  
Contains no dairy, gluten, eggs, soy or nuts.
What people are saying about us...
"I've only recently started to take this remarkable formula and am noticing a great improvement already. Lab results showed that there was nothing wrong with my thyroid function but I certainly didn't feel that way. I'm almost back to my "old" self already - what a great difference. I'll certainly continue with this product - many thanks !"
"Works really well. I've had experience with low quality product before from other suppliers and this is the only product I've had success with ! Great product and worth every penny! :)"

Try our line of supplements by Martin Clinic.  You'll love it.
The information on this website has not been evaluated by the Food & Drug Administration or any other medical body.  We do not aim to diagnose, treat or prevent any illness or disease.  Information is shared for educational purposes only.  You must consult your doctor before acting on any content on this website, especially if you are pregnant, nursing, taking medication, or have a medical condition.
This site is not part of the Facebook website or Facebook Inc.  Additionally, this site is not endorsed by Facebook in any way.  Facebook is a trademark of Facebook, Inc.
Articles and information on this website may only be copied, reprinted, or redistributed with written permission (but please ask, we like to give written permission!) . The purpose of this Blog and Website is to encourage the free exchange of ideas.  The entire content of this website is based upon the opinions and over 40 years of experience of Dr. Anthony Martin, unless otherwise noted.  The information on this website is not intended to replace one-on-one relationship with a qualified health care professional and is not intended as medical advice.  It is intended as a sharing of knowledge and information from the personal research and clinical experience of Dr. Anthony Martin.