HERE'S YOUR FREE DIGITAL COOKBOOK "Eat Fat, Get Lean"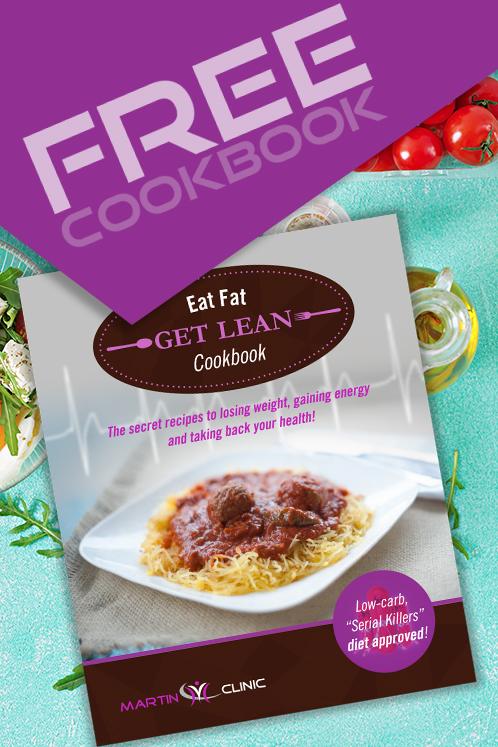 Why Eating More Fat Can Help Make You Lean... 
Eating lots of fat in your diet is bad for your waistline, right? Wrong! We'll explain why in this book. 
Do you know the best time of day to eat carbohydrates? (chances are, it's not when you think it is) 
How to know if you are a carboholic (and why it's not your fault).
11 diet hacks to help you lose more fat.
The reason why you should be eating more eggs (no, eating eggs won't raise your cholesterol) 
5 devastating effects that sugar has on your health and waistline. 
50% of the population is either Diabetic or Pre-diabetic, these are the steps you can take to prevent this from happening. 
6 ways that High Fructose Corn Syrup damages your health. (i.e reason #5...High Fructose Corn Syrup increases uric acid levels in your blood!)